Monday, September 11, 2023
1:00-2:30 PM EST
When conducting research, a relationship with the community in which we work is vital to success. In this webinar, panelists from Durham, North Carolina will discuss the challenges and successes experienced in re-envisioning relationships between institutions and communities, local issues impacting Durham's food systems, opportunities for changing health and other disparities, and more.
Speakers:
Camryn Smith, Co-Founder and Executive Director, Communities in Partnership
Aliyah Abdur-Rahman, Co-founder and Director of Innovation, Communities in Partnership
Jennifer Zuckerman, Owner, Zuckerman Consulting LLC
Moderator: Kelly D. Brownell, PhD, Robert L. Flowers Professor Emeritus and Dean Emeritus, Sanford School of Public Policy, Duke University
Camryn Smith is a proud resident of Old East Durham and a community activist & organizer.She has been serving in place-based development work for over 23 years both stateside and abroad. Camryn is one of the founding members of Communities In Partnership (CIP), a community-rooted organizing and education group based in Old East Durham and serves as the Founding Executive Director. CIP focuses on addressing policy and systemic inequity for BIPOC and materially poor people within Durham focusing on social determinants of health, economic development, gentrification, and housing. Camryn is a RWJF Culture of Health Leader (Cohort 3), and an Aspen Institute Healthy Communities Fellow (2022 cohort). She also serves locally as co-chair of Organizing Against Racism-Durham as well as serving as a member of the Racial Equity Taskforce for the City of Durham and the Built2Last/Durham Compact Board of Advisors. She also serves on the Executive and Steering Committees for the Equitable Food Oriented Development (EFOD) which is a national collaborative of food systems organizations run by black and brown communities to reshape the narrative surrounding food, community and economic development centered in black and brown liberation.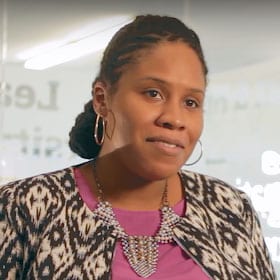 Aliyah Abdur-Rahman is a lifelong advocate for social justice and racial equity to propel society forward. She truly believes in the power of organizations and community to work together to solve the problems of the most marginalized. Aliyah is a long-time resident of Durham, NC, and a graduate of Duke University (BS Computer Science and Math) and UNC Kenan-Flagler (MBA). Aliyah is a board member of Maureen Joy, a community school serving low wealth students of color with a commitment to ensuring that students have an excellent education while also equipping them to become active citizens engaged in social change. As part of east Durham's activist community, she is co-founder of Communities in Partnership (CIP), an organization that cultivates grassroots leadership in east Durham. For almost a decade Aliyah worked on the Admissions team at Teach For America, most recently as a VP of Admissions. During her tenure, she was responsible for utilizing her love of technology and design to reimagine the Admissions process ushering in changes that transformed the organization. Most recently Aliyah has been appointed the first DEI Fellow at the Center For The Advancement of Social Entrepreneurship (CASE) at Duke University's Fuqua School of Business. You can always find Aliyah attending a community event and seeking ways to combine efforts with other activist-entrepreneurs in Durham.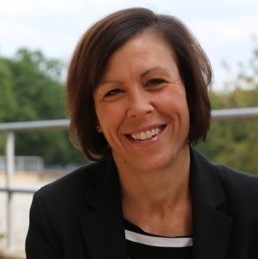 Jen Zuckerman is owner of Zuckerman Consulting, working with philanthropic, academic, and community organizations on issues of power, connection, and authentic relationship building. She previously served as the Director of Strategic Initiatives at Duke University's World Food Policy Center, focusing on people-first policy development for equitable food policy in the US. There, she supported research to demonstrate the racialized history of policies that have created the inequities in the food system of today, identifying strategies that shift power and decision making to community leadership. As part of her work with Zuckerman Consulting, Jen contracts with the DEI Works Collective. Her work focuses on institutional organizing, concentrating specifically on recognizing power and operationalizing power shift strategies. Jen's background is in philanthropy, spending twelve years at the Blue Cross and Blue Shield of North Carolina Foundation as the Senior Program Officer for Healthy Living and the Director of Strategic Partnerships, focusing on increasing access to safe active environments and on providing sources for healthy, locally sourced food. Jen serves on the Boards of the Sustainable Agriculture and Food System Funders Network, the NC State Natural Resources Foundation, and the George Masa Foundation. She also serves on the Advisory Board of Communities in Partnership.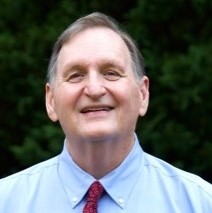 Kelly Brownell is Robert L. Flowers Professor Emeritus of Public Policy, Professor Emeritus of Psychology and Neuroscience, and Director Emeritus of the World Food Policy Center at Duke University. From 2013-2018 he served as Dean of the Sanford School of Public Policy at Duke. Prior to joining the faculty at Duke, Brownell was at Yale University where he was the James Rowland Angell Professor of Psychology, Professor of Epidemiology and Public Health, and Director of the Rudd Center for Food Policy and Obesity. While at Yale he served as Chair of the Department of Psychology and as Head of Silliman College. Brownell was elected to membership in the National Academy of Medicine (formerly the Institute of Medicine) in 2006 and that same year Time magazine listed Kelly Brownell among "The World's 100 Most Influential People" in its special Time 100 issue featuring those ".. whose power, talent or moral example is transforming the world." Among the honors for his work, he has received the Lifetime Achievement Award from the American Psychological Association, Graduate Mentoring Award from Yale, the James McKeen Cattell Award from the New York Academy of Sciences, the Distinguished Alumni Award from Purdue University, the Lifetime Achievement Award from Rutgers University, and the Distinguished Scientific Award for the Applications of Psychology from the American Psychological Association.