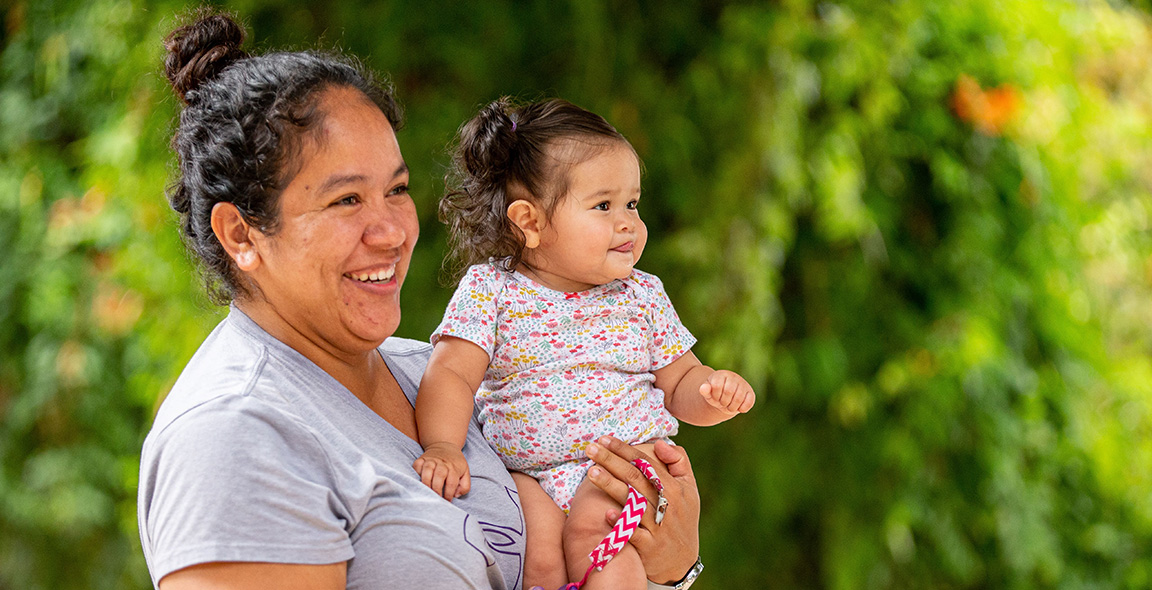 Healthy Eating Research (HER) issues calls for proposals and commissions small-scale research studies and analyses on a variety of topics. Our goal is to accelerate evidence-based and equitable solutions for improving children's diet quality, weight, and nutrition security.
HER grantmaking focuses on children and their families, including pregnant women, with a priority on lower-income and racially and ethnically diverse communities.
HER-funded studies center on identifying and evaluating policy, systems, and environmental change approaches. These approaches can occur at multiple levels: organizational, community, state, national, and Tribal.
For examples of funded studies, visit our research and publications page.
What is Policy, Systems, and Environmental (PSE) Change?
PSE strategies modify settings where people live, learn, work, and play. These strategies go beyond programs that target individual behaviors to embed changes in communities and systems. They are designed to be more sustainable and reach a larger number of people. PSE changes aim to create communities where healthy choices are easy, safe, practical, and affordable for all.
Policy
Creating or amending laws, ordinances, resolutions, mandates, regulations, or rules. Policy change could occur at the organizational, Tribal, federal, state, or local level.
Examples:
Policy requiring access to safe, clean water throughout the school day.
Required calorie and nutrient labeling on menus and displays in restaurant and food retail venues.
Systems
Changes that impact elements of an organization, institution, or system. These could be rules, processes, or infrastructure changes to facilitate policy implementation or environmental changes.
Examples:
Providing training and technical assistance to school personnel on how to provide water during the school day.
Screening for food insecurity in community clinics.
Environment
Alterations to the physical or observable environment. This could also include changes to the economic, social, or cultural environment.
Examples:
Addition of water bottle refill stations in schools.
Initiatives to increase the availability and affordability of healthier foods and beverages in food retail environments.